Quality is at the heart of everything we do, whether it's about the eco friendly materials we are using or the service we provide.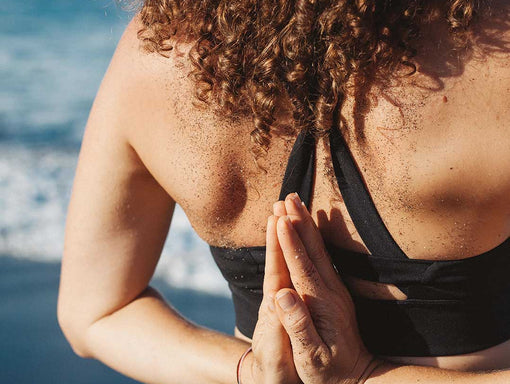 We ship to the UK, EU and US. Shipping will be calculated at the checkout before you confirm your order.
Due to the bespoke nature of the Yogaline mat we will need up to 21 days for personalising, packing and dispatching your order. But we promise it will be worth the wait!
Your order will be shipped from our UK warehouse, all duties and taxes will be pre-paid within the UK and EU. Outside of these regions duties and taxes will be applicable according to the customs laws of your country / region.
A return or exchange can be made within 30 days for any product that is damaged or faulty upon arrival. Unfortunately due to the personalised nature of the Yogaline mat we cannot offer returns on customised mats unless there is a fault or mitigating circumstances.
We have thoroughly researched and tested our product to ensure the best possible quality. We are confident that your mat will last a very good amount of time and offer value for money along with a safe and supported base for your practice. However, as with any product made from responsible bio-degradable materials, wear and tear over a significant amount of time is to be expected. The lifespan of your mat will depend on a number of factors, including how often it is used, how it is cared for & the intensity of your practice. Like a good pair of jeans, the time will come when eventually the product wears out. This is the reason why we do not offer a lifetime warranty on the product. However, like a good pair of jeans our mats will keep you in good stead for a long time (especially if cleaned regularly!)
To keep your mat in peak condition we recommend wiping down your mat with a damp cloth using water and a very small drop of dish cleaner (eco if you've got it) using a non-abrasive cloth or sponge. Chemical cleaners and essential oils are best avoided. Please note the top layer of the mat is porous, so if submerged in water the mat will take longer to dry and return to its natural colour.
Please store your mat in a cool, dry place, outside of direct sunlight. Your mat can be stored either flat or rolled-up. Do not fold the mat for storage as this will cause lasting damage along the fold-line. When rolling up your mat we recommend rolling with the top surface (i.e. the logo & alignment side) toward the outside, this is the way the mat has been designed and is the best possible way to maintain it's flat & supportive surface.
Please avoid using essential oils or body lotions when practicing on your mat as this could stain or discolour the surface.